Our love for heirloom Indian art and hand embroideries made us dive into the ecosystem of unifying the traditional handcraft techniques on indigeneous handwoven textiles and creating pieces for an evolving environment.
Pattachitra Teapots
Originated in the eastern Indian states of West Bengal, this art form is one of the oldest and known for its intricate details, creative motifs and portrayal of simple themes as well as mythological narratives & folktales. 
This beautiful handmade teapot is an outcome of a recent collaboration with Odiya Painter and chitrakar artist Parkash Patr from Puri, Orissa. Pattachitra is among the most distinct forms of traditional painting in Orissa, and these products are a contemporary rendering of the traditional and beautiful art form.
See All Teapots
Testimonials
Buying bottoms online is usually a struggle. But the Rabari shorts fit literally perfect. In love with all the three Rabari patchwork pieces. Specially the shorts and jacket.

Avantika, Goa
Extremely chic kaftans. And so light. Paired it with a slip underneath.

Renu J
Loved the cotton dresses. Bought few pieces on SALE. Thank you for shipping to Bahrain.

Leela
We are also available at
Anantam, Delhi & Gurgaon
Living Free, Kolkata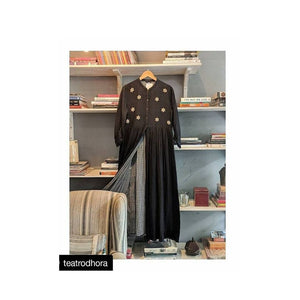 Teatro Dhora, Jaipur
Jaypore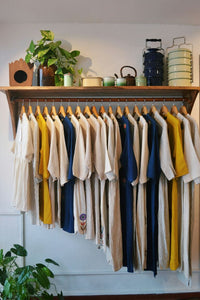 Anchovy, Fort Kochi
Elahe Urban, Hyderabad